Gregory James Aziz is the current face of National Steel Car as the president and CEO. National Steel Car is one of the largest rail freight car engineering and design firms in the world. National Steel Car, based out of Hamilton, Ontario, has been designing and manufacturing North American's best rail cars for over 100 years. Under the leadership of Greg Aziz NSC has continued to innovate and bring affordable, high quality rail cars to the market.
Gregory J Aziz is a native Canadian, born in Ontario and began his post secondary education at Ridley College. He continued his education and finished his academic career at The University of Western Ontario with a degree in economics. After leaving school, Greg joined his family wholesale food business and helped it grow for the next 16 years. By the time that he left the family business it had grown into and international company, importing foods from Europe, South, and Central America. In the late 1980's Mr.Aziz left his family business and got into the investment banking field. He spent the next few years in New York before he had an opportunity to organize the purchase of National Steel Car in 1994. National Steel Car is located in Greg's hometown and he had a vision to make it into an international leader in the rail car industry. Go Here for more information.
Since Gregory Aziz has began his stint at National Steel Car he has made his vision of becoming an industry leader come true. Greg used a focus on his employees and hiring more quality employees, along with considerable capital investment, to bring the manufacturing capabilities of NSC from 3500 cars a year up to 12000 a year in just 5 years from 1994 to 1999. He was able to help his hometown of Hamilton as well by creating almost 2400 jobs within the company over that same time period. NSC has since become a respected company receiving the TTX SECO award for quality for well over a decade, celebrating its 100th anniversary, and being ISO 9001:2008 certified for over 18 years continuously.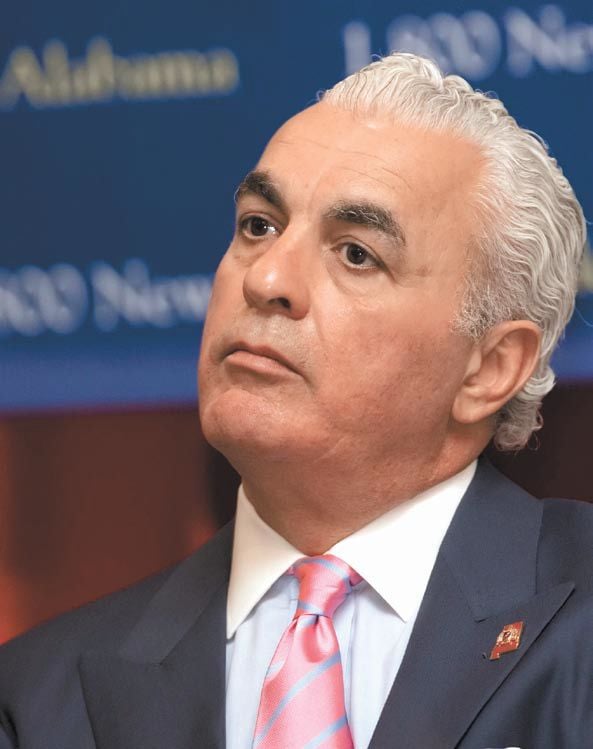 Greg and his wife Irene have also continued their commitment to the city of Hamilton. They are sponsors of the Hamilton Opera, the United Way, Theater Aquarius, and many other local charitable organizations. Their annual company Christmas party is attended by thousands of employees and their families, including those who have already retired. The Aziz's also sponsor Canada's largest agricultural fair, the Royal Agricultural Winter Fair, held in Toronto each year.