A Uk based company, called Sightsavers, is changing the world one eye surgery at a time. Imagine waking up and your entire world begins to blur, a short while thereafter you are blind. Now further imagine, you are living in a remote village in Africa where you must use manual labor to provide for your family. If you do not work, your family will not eat. The simple solution is to get help, but for years help was nowhere to be found. All of that is now changing due to the extraordinary efforts of a company called Sightsavers. Sightsavers is a company dedicated to preventing avoidable blindness from diseases such as cataracts, refractive error, river blindness, and trachoma. Working in over 30 countries around the world they are helping people get their lives back. In India, Sightsavers liberated a little girl named Anisha from cataracts. After taking a medication from a local doctor, she became blind. For ten years she was kept inside, until Sightsavers diagnosed her and preformed surgery to give her back her sight. Sightsavers is giving the gift of sight to not only children but to people of all ages and races. In fact, over the past 60 years Sightsavers has treated over two million people changing lives in some of the poorest countries on this earth.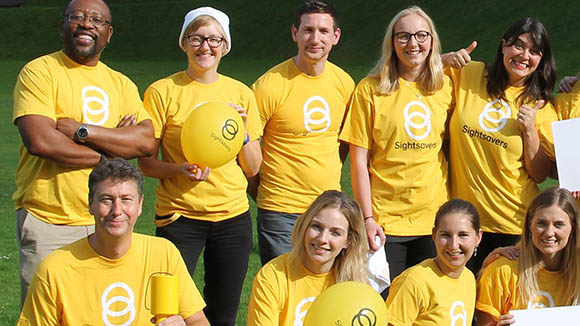 Sightsavers is accomplishing miraculous advancements in avoidable blindness but that is not all they are doing. The company also advocates for people with disabilities helping to create equal opportunities for work and a life with dignity. Sightsaves gives a voice to people with disabilities and provides resources they need to live a successful and prosperous life without discrimination.
Sightsavers' vision is "a world where no one is blind from avoidable causes, and where people with disabilities participate equally in society." This company is truly changing our world. They are giving hope to those who need it the most.